CABLING FOR PRODUCTION (4P) - NEW SOFTWARE TO MANAGE HARNESS PRODUCTION ORDERS ON CUTTING/STRIPPING/CRIMPING MACHINES
+39 011 614236
info@cadable.it
eLearning Video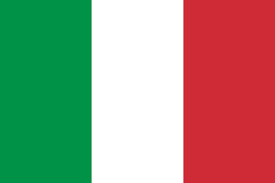 PANEL DESIGN MODULE
Module of CABLING 4D for the 2D design of electrical panels and cabinets which manages:
components
terminal blocks
accessories
plates and carpentry
DIN bars/rails
multi-core cables
ducts
wire bundles
sheaths and tubes
single-core wires routed in ducts/bundles/sheaths/tubes or free within the enclosure
terminals or ferrules for individual connections.
HIGHLIGHTS
Quick and easy to use with the main commands in a single dedicated tool palette.
Design in 1:1 scale or reduced scale for prints on the desired title block format.
Definition of connections directly on the panel layout or import from a CABLING or SPAC Automazione electrical diagram or from an Excel file.
Components managed with company code, manufacturer and manufacturer code. Association of a specific graphic symbol with each component/terminal or use of a generic 'box' symbol by entering the dimensions.
Association of the positions of the fixing points on the panel plate to each component/terminal, with calculation and export of the drilling points for production.
For the components, easy definition of the ports, whether single, multiple or with mating part connector. For each pin of the ports, association of a strip length or terminals/ferrules to be crimped based on its section.
Separate management of the input and output for the through terminals and definition of the strip length or terminals/ferrules to be crimped based on the section.
Bill of materials and cutting list of single-core wires and multi-core cables complete with wire terminals/ferrules to be crimped and strips. The cutting list can be exported for CABLING 4P (for Production) which manages the cutting of wires with automatic machines.
BENEFITS
real results for cutting threads
reduces times and errors
guarantees the quality of construction/assembly.
FOR ANY INFORMATION
Write to us by filling in the fields below. We will reply as soon as possible.